We're a camping family! Are you? You are invited to come join my family for an easy, fun for all ages, relaxing camping experience in the piney woods of East Texas! If you've never tried it before, this is the way to do it – electrical outlets for your fan or kids' sound machine, water faucets at each site for washing hands or dishes, a bathroom just up the path, and friendly experienced campers around to help you out and even loan you supplies (i.e. GareBear and Beffa). There are cabins and motel-type rooms if you prefer – you can still come cook and eat and hang out with us by the campfire! I grew up camping at Gilmont with my family, and it's a wonderful tradition to share with my own kids…lots of wonderful time in nature – such a wonderful escape from your busy, normal life! Only a few other people around in this quiet place. It's a Presbyterian center, but we do not do any church-related activities while we are there. We just chill, explore, canoe, eat, rest in hammocks, make s'mores, look at the stars, and visit together. …
Join us with your family!
Friday- Sunday, Oct 26-28th (arriving Friday, leaving Sunday)
Camp Gilmont outside Gilmer, TX, website with directions
Contact Me if you're interested….My kids would love to have some more kids to play in the dirt with!
Here is my reflection from last year's camping trip….
.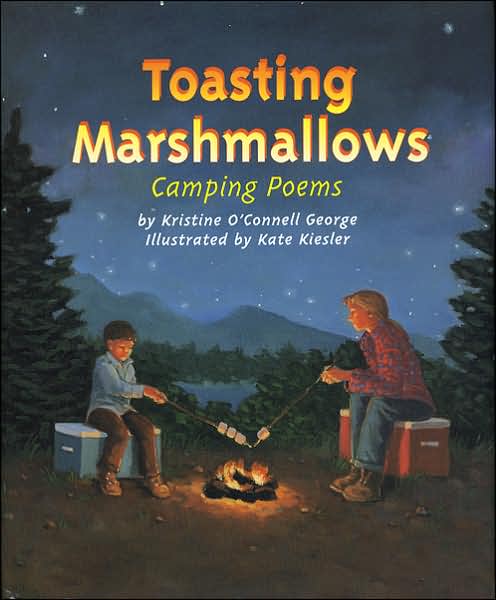 Small me,
In a small tent staked to a huge planet, 
Rolling slowly through open space - 
Alone.
(from our favorite camping book)
We survived our "Fall Family Camping Trip" last weekend! We survived the huge rainstorm (and nearby lightning) on Saturday night, Ellie survived eating a lightbulb (yes, she ate a small LED Christmas light), we survived a scorpion in the bathroom, 3 big spider bites on Ellie. But more than survive, we had a great time! The poem above ends with the word "alone", but I think "togetherness" is a better word for what we came away with.
Our camping family worked together, played together, sang together, relaxed together, cooked together, ate together, walked together, talked together, slept together, even showered together – all in the peaceful setting of the piney East Texas woods!  We definitely came home closer, dirtier, and with meaningful Manders family memories to last us until our next camping trip. (Hoping for cooler weather, and a lift on the burn ban next time around.)
I did cherish a few short "alone" walks in the woods – great for a Mommy's spirit! But camping was no vacation from my main parenting purpose: protecting my kids. So, in working toward their survival (and in trying to preempt nature's "survival of the fittest" which surely would have caught up with Ellie many times over by now), I ended up saying a few things I never thought I would have to say like, "Don't eat lights." and "Don't throw yourself off the mountain." (I know, I know…"What you focus on, you get more of", but I felt like I needed to be pretty clear on these rules.) Anyway, we all made it home intact! There were so many great moments: a family flashlight walk back to camp from the bathroom after a family shower, SLOW time to sit and do play-doh with Ellie, time to walk and talk with MJ about dinosaurs and rocks and the asteroid theory, time to strum a few tunes on my guitar, time to read a book while the kids napped with GareBear in his tent.
But my favorite moment by far happened after we'd put 2 sleepy, happy kids to bed in the tent Saturday night. They were on opposite sides as Ellie was sharing an air mattress with me, and MJ with Dustin. But when I went to check on them, Michael James had gone over to snuggle with Ellie. She was asleep and he was falling asleep with his arm around her, face to face, with his most contented, loving smile. She truly is his favorite person in the world, and the next day when another camper asked him who he was going to marry one day, he answered, "Ellie." I will cherish these times. And though I didn't snap a picture, I know that image of them snuggled together in the tent has been etched on my mother-heart forever. Luckily, I did snap some other great pics…
This was our 3rd annual family fall camping trip – here ares some pictures from the beginning…
from 2009, MJ age 2, Ellie 5 months..
from 2010, MJ 3, Ellie 18 months…
from 2011, MJ 4, Ellie 2…